Mariaha M. Dean

,

MAEL, LEED AP

| Principal Owner

Education: Master of Arts Executive Leadership, Business; Liberty University (VA)
Bachelor of Science, Fine Arts and Interior Design, University of Louisville (KY)
Certifications: LEED AP, OSHA-10, Lead Renovator II
Accreditations: Executive Board of Directors, Mn Governor's Workforce Development Board, Committee Chair – Equity; Association of Women Contractors (Mn), Minnesota Minority Goods & Services Association, and varied consulting local boards of directors

Mrs. Dean developed EDEN Resources in early 2009 during economic lows and political high tides. Her professional experience spans both design and construction disciplines. Through the years, she advanced through the ranks starting as a project designer, then an assistant project manager, and project manager; these years of developmental tenure she affectionately refers to as the pre-EDEN experience. Mid-career, Mariaha has been a key influencer in various leadership forums including business and equity. Currently, she is focused on providing leadership and steadied-growth for EDEN Resources, while concurrently assuring equitable inclusion and exposure of construction and professional / technical careers to young, ethnic individuals entering the future workforce.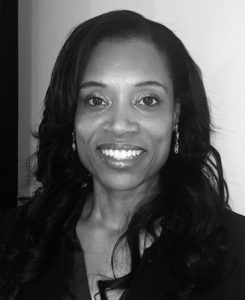 Korey S. Dean, Sr.

, Co-Owner, Business Liaison

Education: Bachelor of Science, Sociology & Youth Studies; University of Minnesota (MN)
Accreditations: DeVoss Urban Leadership Graduate, Minneapolis and NFL All-Pro Dads, Tony Dungy

Mr. Dean, Sr. is Co-Owner of EDEN Resources and serves in the role of Business and Community Liaison. Korey's leadership and development experience partnered with reputable influence in serving communities of diverse groups of varied demographics, positions him well to work collaboratively with our contractors and clientele. Korey is responsible for advancing job specific and program initiatives towards completion.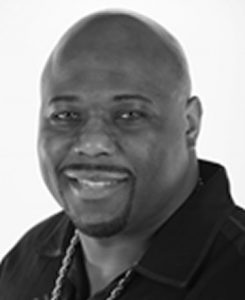 Jorel Clarke

, Commercial Construction Project Manager

Education: Construction Management Certificate, College of Continuing Education and Professional Studies, University of Minnesota (MN)
Bachelor of Science, Economics, Tobin College of Business, St. John's University (NY)

Jorel Clarke, of EDEN Resources works among the Construction Project Management team as a commercial construction project manager and owner's representative. In her role, she provides critical project management for core projects and programs in both the construction and pre-construction phase. Ms. Clarke is most often responsible for driving deliverables forward in the management and administration of projects. She can manage project portfolios that are on concurrent schedules or independently mid-large jobs. She is familiar with maintaining and updating budgets, schedules, job plans/progress reports to progress projects forward. Jorel is fluent and highly experienced in quality control and assurance measures, including productivity and efficient workflow. This skill translates very well into her ability to successfully manage contracts, costs, and project consultants.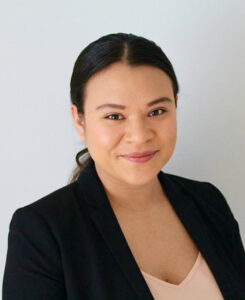 Tytist Dean

, Construction Project Financial Coordinator

Education: Bachelor of Science, Finance, School of Business, Liberty University (VA)
Cum Laude, Honors, National Society of Collegiate Scholars, Dean's List 2018-2021
Certifications: OSHA-10 Certified; First Aid / AED Certified

Tytist Dean, of EDEN Resources works among the Construction Project Management team as a construction project financial coordinator. Mr. Dean is a an emerging business professional, with keen interest and an eye for fiscal performance and construction operations, he is a reliable and responsible conduit that helps to staple project teams. He is most notably known for his collaborative spirit and consistently delivers on varied work tasks within the timeframes required to keep progression of the work on schedule. He is familiar with the construction processes, including basic plan, specification and contractual items. He understands well the pace of delivery; in kind, Tytist has consistently worked with Ms. Dean to view project performance trends and recommend improvement measures.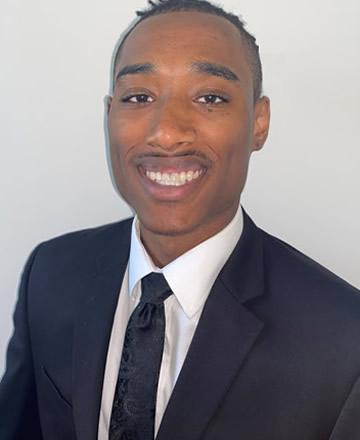 Natasha Brown

,

MS

| Business & Project Administrator

Education: Master of Science, West Texas A&M University
Bachelor of Science, (dual major) Kinesiology, and Bachelor of Arts, French, University of North Dakota (ND)
Certifications: OSHA-10 Certified; First Aid / AED Certified

Natasha Brown, of EDEN Resources works in business operations, project administration, and affiliate team divisions. Post-collegiate studies, Tash joined the firm as a Business & Project Administrator. Tash works with senior managers providing critical organizational support for core projects, various programs, clientele, and the team at large. She is effective, skilled, and works successfully with varied technical teams as the conduit for clear communication. Ms. Brown is an essential team member to moving deliverables forward to meet client goals. Tasha is a detailed professional who enhances the quality of services we perform with project partners and team affiliates.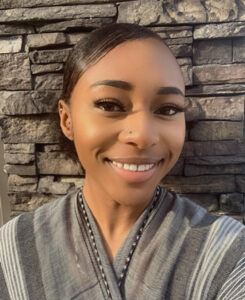 Ensar Smailagic

, CMIntern-I

Education: student, pursing dual degree – BS Architecture and Construction Management, University of Minnesota (MN)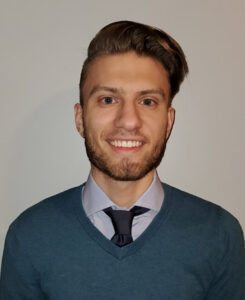 Christopher J. Dean

, CMIntern-II

Education: AVID Student; Roseville Area High School (MN)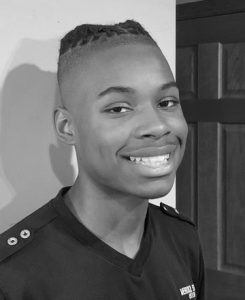 Zheng Tie

, CM Intern/Assistant

Education: Bachelor of Science – Construction Management – University of Minnesota (MN)